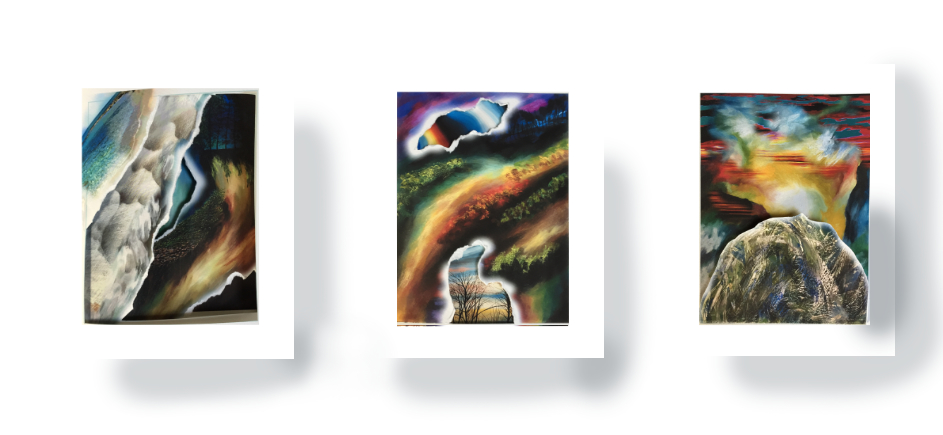 The Landscape of the Future –  a new artists' book.
Part of the Anthropocene series.
We can have any landscape we desire. But what landscape DO we desire?
A hand printed and bound paperback is available here.
To see a short film based on the book click here.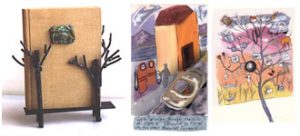 il benzinaio – A road journey through a magical landscape in northern Italy. 64 pages full colour cut-outs throughout. Bronze sculpture set in cover. Cloth bound. Edition 90.
SOLD OUT
The Road series of works.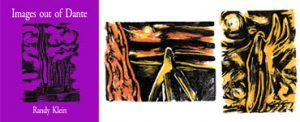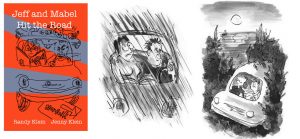 Jeff and Mabel Hit the Road – Jeff and Mabel have had enough of London life. They jump in their car and hit the road. But can they find a destination they can agree on? More about the Road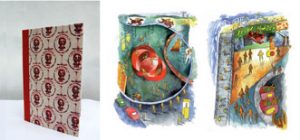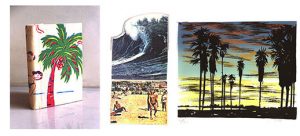 Florida – or you can't fight progress 102 pages full colour. Hand coloured silkscreens and laser prints. Cut-outs and pop-ups throughout. Hand printed cloth binding.
Click here to see the Florida film.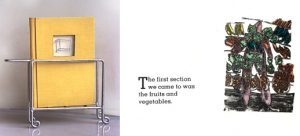 il supermercato – created in an edition of 90, in hand coloured screenprint on arches paper. Hard case bound with screenprinted supermarket trolley. Acquired by MoMa, Tate Gallery, V&A, British Library, the Brooklyn Museum, and other public collections. SOLD OUT.
Read more about the mythology of the supermarket here.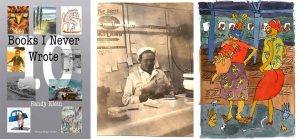 10 Books I Never Wrote – Memories of the artist's father in 'Dad's Story',  a sculptural 'Flip Book' nestled in the corner of the pages, plus 7 more books that were never written.
A veritable omnibus of non-books.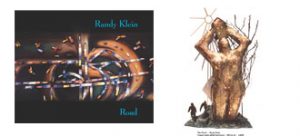 ROAD – The long road from the streets of Brooklyn and downtown Manhattan, to the hills of Italy, finally to London. An illustrated artist's life. More about the Road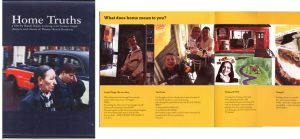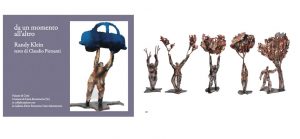 Moment to Moment – Catalogue to the touring sculpture exhibition. 120 sculptures which are like the frames of an animated film, telling the story of a life. Toured to public venues in Italy, England and Scotland. More on Moment to Moment.